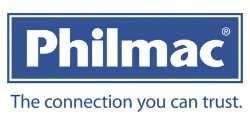 Philmac
Philmac, proudly developed & manufactured in Adelaide, South Australia, offers a wide range of fittings and valves to cover most PE pipe applications. Philmac are our primary preferred brand for Compression Fittings, both Rural and Metric, Threaded Fittings, Valves & Irrigation.
For more information, please do not hesitate to
contact us
on 1800 244 389.
Buy Philmac fittings and valves online for your tube and pipe application needs. Free delivery Australia wide.
Fitting Type
Valve Type
Tube Type
Tool Type
Accessory Type
Thread
Size
Length